Cyber Security & Risk
Prevent, protect and secure.
With extra devices, mobile users, cloud applications and the like, the attack surface of our business is not only larger than it's ever been but it is no longer contained within the physical boundaries of the office. No single cybersecurity solution can completely safeguard you but having the right strategy, technology and experts in place greatly mitigates the chances of your business being compromised.
Synchro Partners' team of consultants can help you identify and hire the talent you are looking for, to help uplift your organisation's cybersecurity capability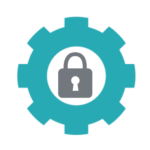 Critical infrastructure security
Cloud security
Security engineering
Identity and access management/Privileged access management
Cybersecurity architecture
Network security
Cloud security
Security Leadership
Governance, Risk and Compliance
Cybersecurity Project Management
Cybersecurity Business Analysis
Product Management
Security Awareness
Our Cyber Security & Risk Specialist